Tutorials (click on an image for more details)

All tutorials on this website are pdf files viewable with Adobe Reader, available free from Adobe.



A word about copyright. ALL tutorials notes are for personal use only. Each instructor will have their own copyright requirements with regards to selling your creations. Please check what is permitted for your chosen tutorial before you purchase.

NEW!!!! ---Bird Buddy by Riette Smit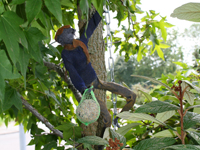 A nice way to present treats to the birds in you garden. This 40cm tall friend is holding a suet ball. You can make this for your garden, let me guide you step by step. This 16 page tutorial contains more than 50 pictures to help you!.

Price: $20 USD.




NEW!!!! ---Such a bird by Sue Cherry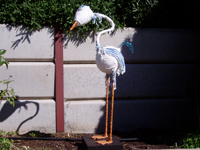 This tutorial includes general instructions for the use of Paverpol; the basic Bird and alternatives for changing the appearance dramatically to an exotic bird or a whole different breed; there are also measurements for a half size bird. .

Price: $20 USD.




NEW!!!! ---Colorful Jars by Riette Smit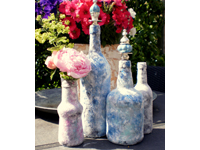 This tutorial teaches you how to make colorful jars using Art-stone and Pavercolor.

It is suitable for adults and children and recycles old bottles for a decorative new purpose. .

Price: $5 USD.




NEW!!!! ---Elephants by Sue Cherry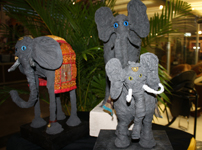 This tutorial Is for making Erica elephant. The tutorial contains step by step instructions to make this beautiful animal using Paverpol textile hardener

The tutorial contains alternatives to dress her in different ways so you can have the look you want for your own elephant .

Price: $20 USD.




NEW!!!! ---Earth Mother by Merilyn Thomas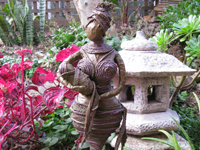 This tutorial is a nine page detailed description on how to make the Earth Mother statue made from Paverpol Fabric Hardener. There are lots of photos included to show different and interesting ideas of decorating her. The Earth Mother is perfect to have outside amongst your pot plants or garden. .

Price: $15 USD.




Snail Tutorial by Sue Cherry


Welcome to this pdf tutorial for the construction of a super-sized snail. Sally is part of my "Fairy Garden Essentials" collection of fun things to have in a fairy garden area. To make the snail you will only have to use a pair of pliers to cut the wire, no other tools or skills are needed, so it's a great project to share with children. .

Price: $10 USD.




ToadStool Tutorial by Sue Cherry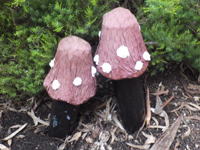 These toadstools are another design from Sue Cherry for her fairy garden essentials collection. By making various sizes in different colours from the one tutorial you can brighten up any area of your garden and put a smile on the face of any child who spies them. .

Price: $10 USD.




Rock Candy Flowers by Sue Cherry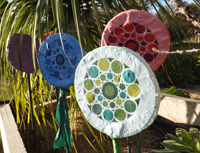 Did you ever have some rock candy as a child? Did you want some more? Sue has Rock Candy Flowers growing in her garden. This Tutorial will teach you how to have some too! It also contains some ideas for variations. .

Price: $10 USD.




Making a Paverpol Dragon by Lex Sorrentino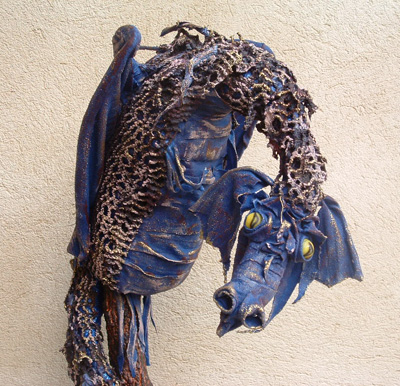 Learn how to make this dragon on a branch using Paverpol and fabric over an armature. Also, sculpt the dragon's head in Makins Clay.

Price: $20 USD.




Paverpol Wall Doll pdf tutorial by Tracey Lipman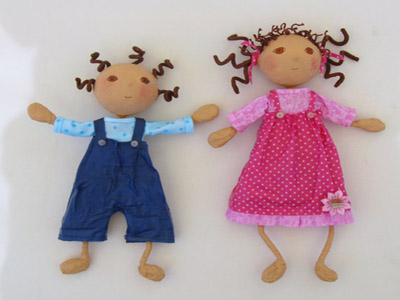 In this pdf tutorial I will teach you how to make these adorable 11 inch wall dolls using Paverpol fabric hardener and low cost and recyclable materials. You will learn to make a 3D armature from a cereal box! Lots of ideas, lots of techniques, lots of pictures, lots of fun :).
Price: $25 USD.




Fabric Mosaic Tiles Tutorial by Tracey Lipman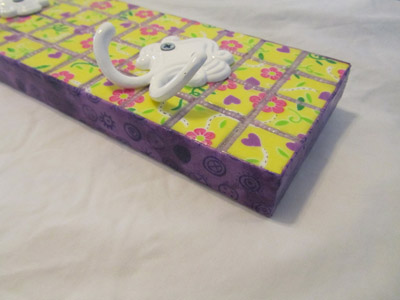 Learn to make your own mosaic tiles from fabric scraps and recyclable materials. I will teach you how to add depth to your tiles and how to grout them with beads. This tutorial has 13 pages of step by step instructions with 29 color pictures
I will guide you through fabric choices and show you how to use low cost materials to produce a quality finished product. I will also show you how to adapt this project for children.
Price: $9.95 USD

Paverpol and Fabric Covered Glass Tutorial by Tracey Lipman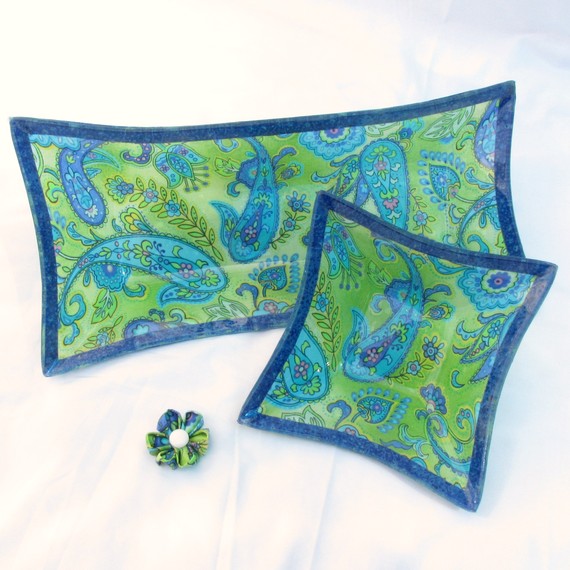 Learn how to use Paverpol Transparent with your favorite fabrics or napkins/serviettes to cover glassware.
I will show you how to cover your glassware so it is fully usable and washable. I have included an inspiration gallery to give you ideas and a bonus tutorial that shows you how to use Paverpol with cotton fibres to make a decorative bowl.
Price $8 USD




Paverpol Mezuzah PDF tutorial by Tracey Lipman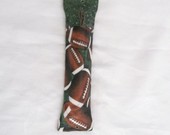 Includes six pages of clear step by step instructions with 27 full colour pictures. This tutorial will show you how to make and cover an armature for a mezuzah using Paverpol Transparent. You can decorate your mezuzah with fabric, napkins/serviettes, paper, beads etc for a personal work of art to reflect your personality on the doorpost of your home or to give as a gift from your heart.
Price: 9.95 USD







Paverpol Doll's Armchair tutorial and sewing pattern by Tracey Lipman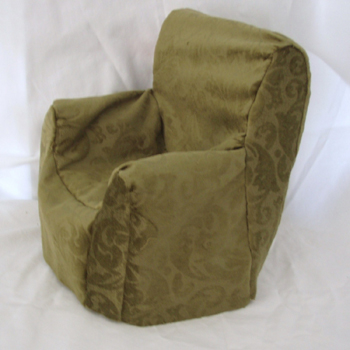 Learn to make an armchair to showcase your dolls. This tutorial will take you through the steps of making a frame, covering it with strips of material dipped in Paverpol to harden and then sewing a cover for your chair. The tutorial also includes a scale pattern for your armchair cover, with sewing instructions.
Price: 9.95 USD







Fabric Rose Paverpol PDF tutorial by Tracey Lipman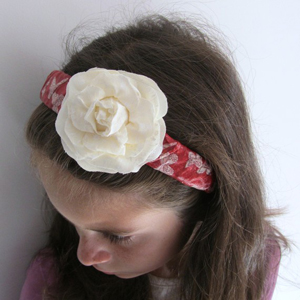 Lots of possibilities, lots of fun, lots of color photos. 20 pages and 47!! step by step color photos to help your imagination bloom. The tutorial includes three different shape petal templates which can be used to make three different flowers or mixed and matched for fun variations..
Price: 9.95 USD