Products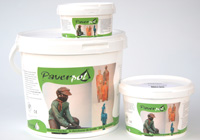 Paverpol sculpting medium is an environmentally-friendly hardener par excellence from Holland! It was developed by Dutch artists as a user-friendly replacement for resin. Dip fabrics into Paverpol. Drape or wrap the material around a wire figure or other armature and leave it to dry. Paverpol dries fast, but slowly enough to allow plenty of open working time.
After it has hardened, you have created a unique decoration or sculpture, which can be used indoors or outdoors. Paverpol is an essential tool in many mixed media projects. Combine with fabric, paper, silk, metal, baked polymer clay, chamois leather, self-hardening clay, polystyrene foam, dried flowers, paper mache, wood, plaster, metal, glass, pottery, on canvas and more! It is environmentally-friendly and the perfect binder for recycle art.
Paverpol adheres to almost all materials, except plastic. And unlike most hardeners, it does NOT deteriorate polystyrene foam. Finished projects become hardened without any additions, and like any other outdoor objects, will benefit from a coat of outdoor varnish, especially if painted with acrylic paints or in a high-humidity area where mildew is a problem. It is easy to wash off hands with warm water and is the first product of its type to have earned the AP seal, making it suitable for artists of all ages.
Paverpol is available in transparent, bronze, grey and black. All colors are available in reusable wide-mouth pots of 500 gram, 1000 gram, 5750 gram containers. The resealable wide-mouth pots allow access to all product in the container, and avoid waste. A 250 ml squeeze-tip bottle, designed for detailed work like jewelry, is available in transparent and bronze.
Pavercolor pigment powder mixed with Paverpol changes transparent Paverpol into the color of your choice. The powders can be combined to make custom colors. Metallic colors do not contain metal; they get their shimmer from mica powder and work best for highlighting. All Pavercolors can be mixed with water to use as watercolors. However, this technique can only be used for indoor pieces of work. For outdoor objects (i.e. garden sculptures) you can mix Pavercolors with Josefine varnish to make an outdoor paint. Available in 28 colors.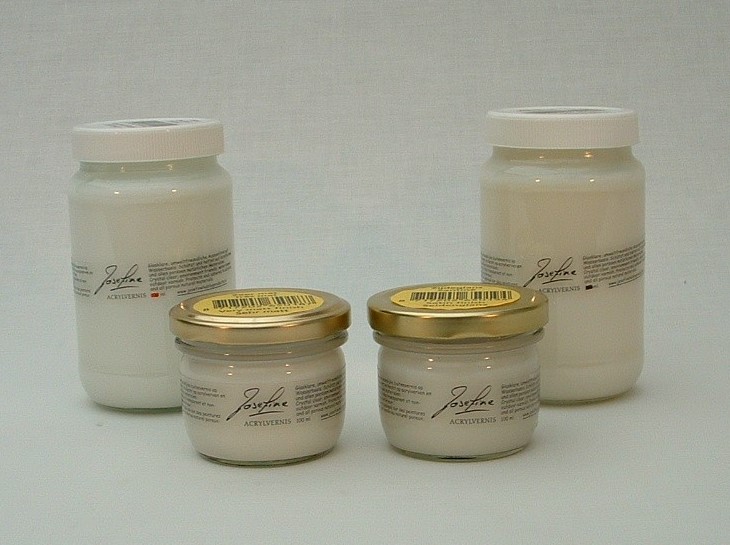 Josefine Varnish is high-quality outdoor varnish from Holland and is extremely user-friendly. Clean brushes with soap and water. In addition to the surface finishes they provide, they are also valuable for use in sealing finished pieces that have been painted with acrylics or placed in high-humidity areas. Josefine varnishes contain a UV filter and can also be used in combination with Pavercolor to create an outdoor paint. Use to create faux finishes, applying color emphasis, dry-brushing or adding patina effects. The Matt varnish works best on light colours. The white layer vanishes completely when dry. Can be used indoors as well as outdoors. Available in very matte and satin finishes in 100 ml and 375 ml. jars.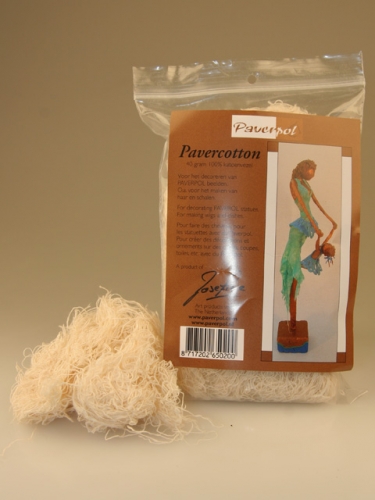 Pavercotton is a unique 100 % cotton fiber. When dipped in Paverpol and squeezed out well, it can be molded and formed to make hair/wigs for sculpted figures, creative decorative bowls and surface textures. Can be dyed. Available in natural ecru color in 40 gram bags.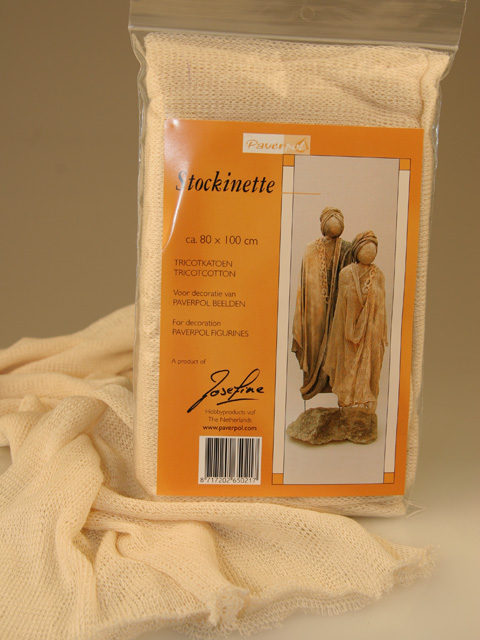 Stockinette is a 100% cotton, very stretchy, open-weave knit used as decoration to clothe figurines and for surface design. Once the Stockinette is dipped in Paverpol, it stretches in length and will become almost twice as long. It is a highly decorative piece of textile, which can be used endlessly for decorating or draping. Stockinette can be colored with Paverpol mixed with Pavercolor or dyed. Available bagged in 1 meter length.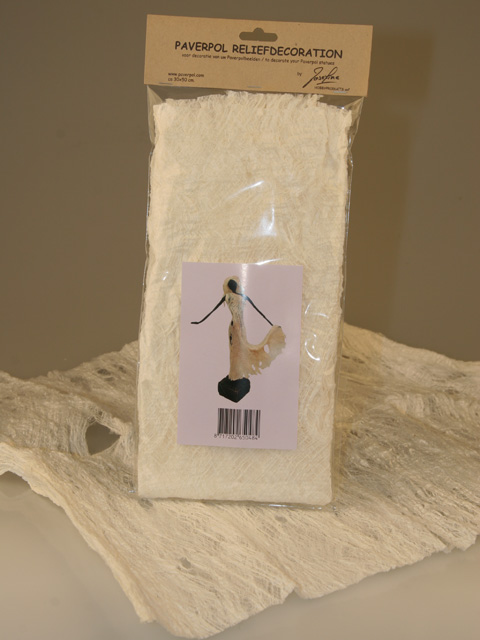 Josefine's Relief Decoration is a highly-textured, dried mulberry bark, which becomes pliable again when saturated with Paverpol. This unique material can be used to decorate figurative sculpts or to create numerous types of decorations. It has a natural white color, and can be tinted beautifully with Pavercolors, dyes or acrylic paint. It can also be used to decorate greeting cards or for scrapbooking. Available in bagged sheets of approx. 30 x 50 cm length.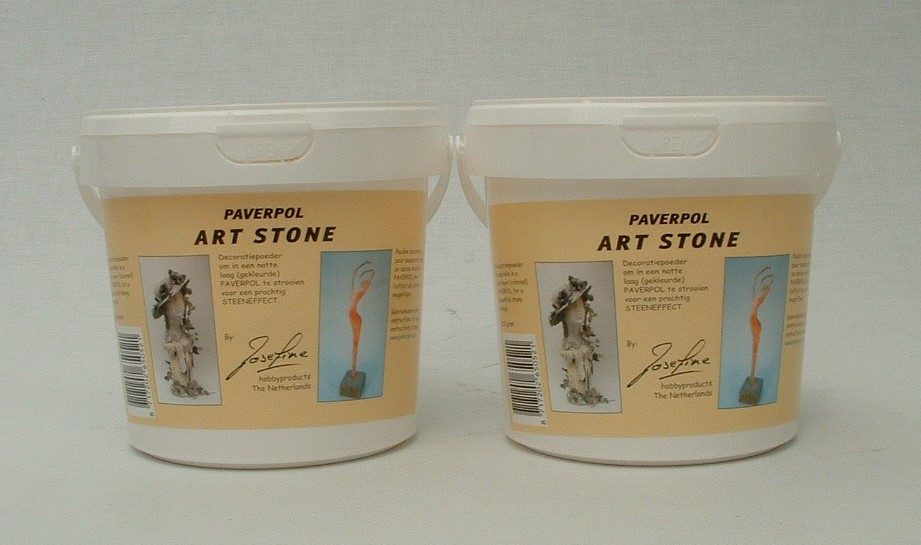 Art Stone is a versatile product! This new formula of Art Stone is more flexible and has better weather-resistance! It can be used in several different ways. You can use it to make your own air-dry paper clay, to create a stone-look finish to your sculptures or to make what we call "Crackle Cloth". With a basis of powdered paper, it can be colored, painted, sculpted, made into beads and pendants, pushed into molds and more. Available in a reusable tub of 300 grams.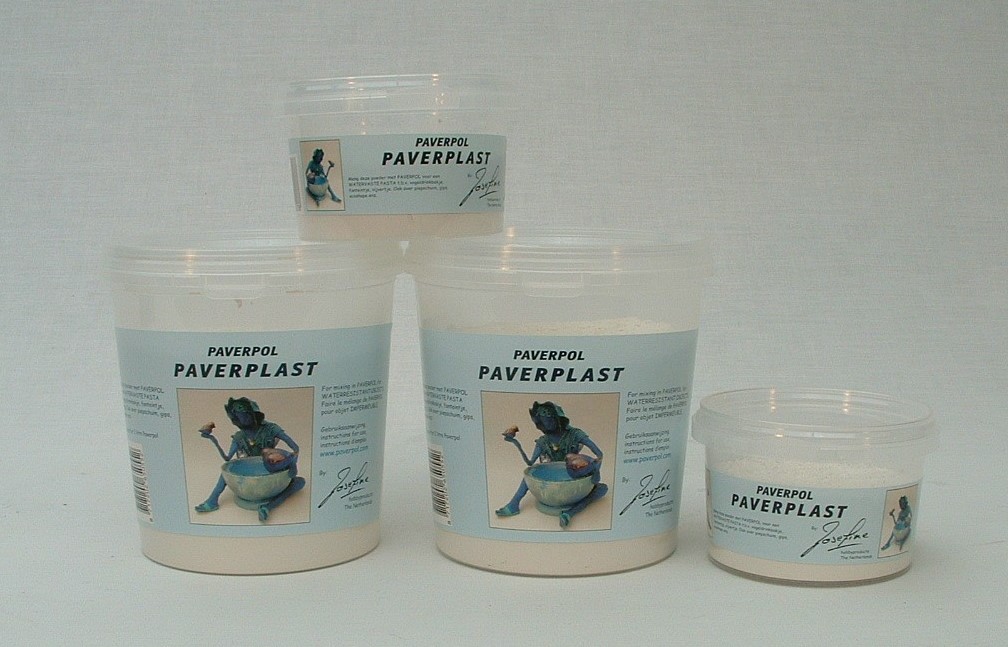 Paverplast powder mixed with Paverpol (100 grams for 500 grams Paverpol) makes an durable sculpting paste. Various effects can be achieved by mixing it with Paverpol into different consistencies- brushable finish, pallet-knife application or mixed into a dough to make weather-proof air-dry clay. Also suitable as a water-tight layer on sculptures of styrofoam, paper mache and plaster. Available in reusable tubs of 100 and 400 grams.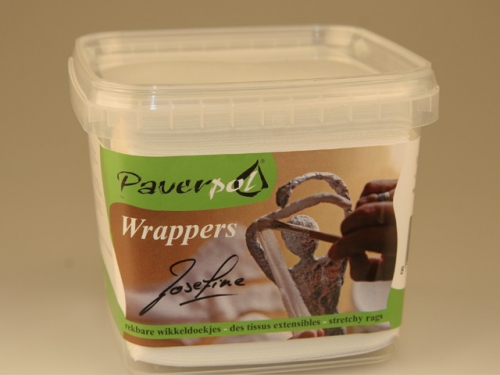 Paverpol Wrappers make a wonderful base for sculptures finished in Art Stone or Paverplast. These thin sheets of viscose provide a smooth working base. Also used for draping, fairy wings and texture. Can be hardened with Paverpol, painted or dyed. Packed 100 sheets to a reusable plastic tub.